A millenary Chinese mummy is about to cause a serious conflict between China and the Netherlands. And it's no wonder, because it's not just any mummy. Here's the full story.
A Dutch art collector named Van Overeem apparently bought what appeared to be just a Buddha statue in 1996. However, he wasn't unaware that inside the statue was an 11th century Chinese mummy of a monk.
The people from the small villages of Yangchun and Dong Pu, in Fujian province, in southeastern China, say it's their mummy. According to their version, the statue belongs in a temple in Yunghan, from where it was stolen back in 1995.
The villagers insist that Overeem didn't buy the statue but stole it from the temple. The Dutch collector denies it and keeps saying he bought it in Hong Kong. Furthermore, he says he's got evidence that he paid 15.000 pounds.
The statue has considerable artistic value on its own. But in 2014, it increased considerably. By then, Overeem had lent it to a museum in Utrech. When they decided to x-ray it, they discovered the hidden Chinese mummy inside.
The photograph appeared on the press worldwide. And the Chinese villagers immediately said they recognized the remains of their most famous monk. Zhang Oisan was the name of this man who spread religion and helped the ones in need. He became a celebrity in Fujian. And the locals have been praying by his statue ever since. That is, until it vanished in 1995.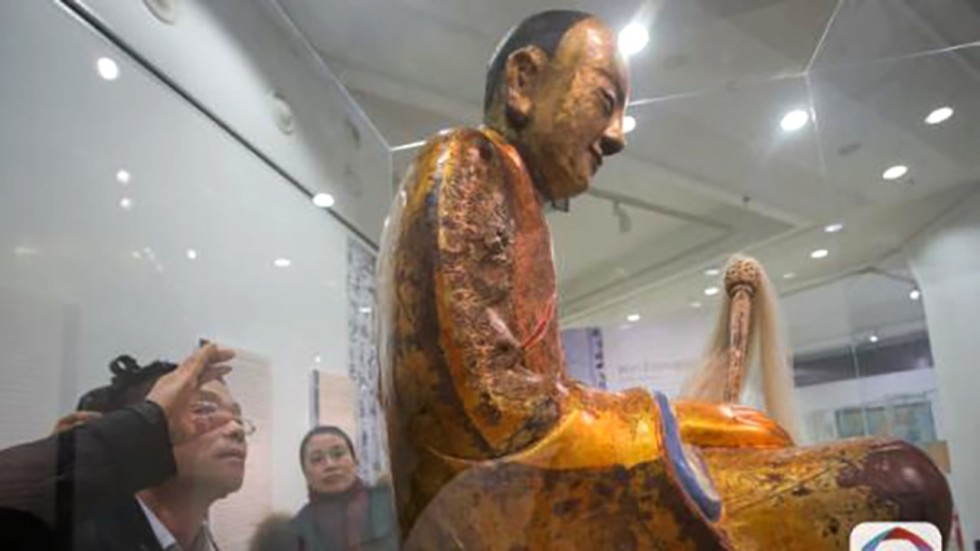 The Chinese villagers demand the statue and mummy to be returned. And the Dutch collector assures that he was willing to collaborate at first. But pretty soon, he notices some inconsistencies in the description the Chinese gave of their statue.
He then began to think that his statue was not the one the Chinese were looking for. But they kept insisting, so he decided to get rid of the Chinese mummy. Always according to his version, he "gave" it to a Chinese businessman who said would return it to China. But Overeem refuses to say his name or to provide any evidence to corroborate his words.
Meanwhile, the Chinese villagers have taken the case to court. And the trial began this week. They insist that Overeem is responsible for the statue's theft and demand its return. Moreover, they claim that the Dutch collector never agreed to cooperate and even asked them for large sums of money if they wanted their Chinese mummy back.